Bloody Bens Coffee Liqueur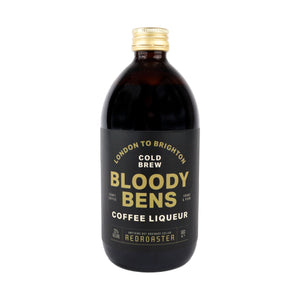 35ml coffee liqueur, a shot of espresso, 50ml vodka and pour over ice for a beautiful espresso martini.

But it also tastes great with (oat) milk for a boozy iced latte. Or use it to add some punch to your Affogato or Tiramisu! 
Expect milk chocolate flavours with a strong but delicious coffee aftertaste and just the right balance of sweetness.
50cl, glass bottle. 22% ABV.
Vegan, and is made with Redroaster's Sanctuary Blend.