Champion and Reeves Nougat Boxes 144g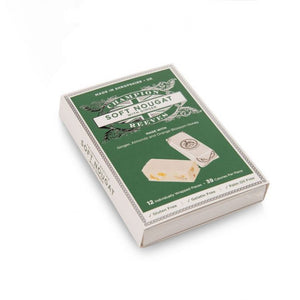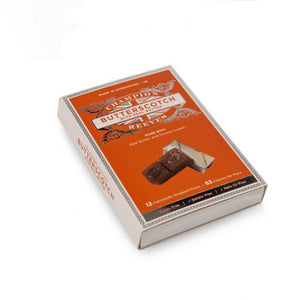 Champion & Reeves, are manufacturers of premium confectionery,  our Nougat, Chocolate and Butterscotch products are 100% natural with no artificial additives or flavorings and are gluten-free and palm oil-free.
Our Dessert Nougat contains only the very finest ingredients, including Pistachio, Blanched Almonds, and Orange Blossom Honey. The C&R Butterscotch is probably the only 100% natural Butterscotch being made commercially in the UK today.
Flavours:
Soft White Nougat with Crystalised Ginger pieces
Traditional Butterscotch with Double Cream and Real Butter
Soft White Nougat with Roasted Cashew and Gelatine Free Turkish Delight