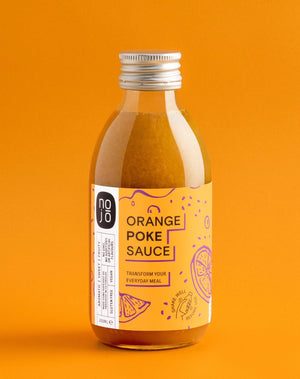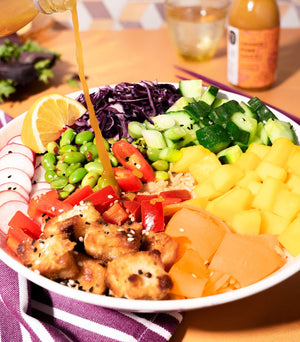 Aromatic, sweet, fruity
Made using orange juice, naturally-brewed tamari soy sauce, A-grade maple syrup and a touch of toasted sesame oil and ginger.
This dressing is a perfect addition to your favourite dishes giving them a vibrant tang and freshness and sweetness. It's easy to use as a pouring or dipping sauce and works well as a salad dressing.
200ml, glass bottle.
Ingredients: orange juice (56%), rice vinegar [sulphur dioxide], tamari soy sauce [49% soy beans, water, salt, distilled alcohol from sugar cane, koji seed aspergillus oryzae] (12%), maple syrup, toasted sesame oil, ginger, xantham gum.