Island Bakery Oat Crumbles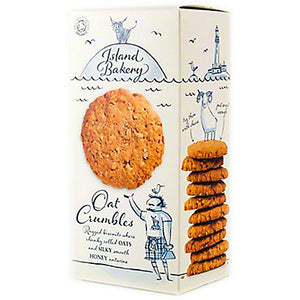 Less sweet than some, yet sweet enough to satisfy a tea-time craving. Plus their jumbo oats will keep you going for a while after.
The more adventurous have found that they also go rather well with cheese...
125g, carton.
Ingredients: Oats 36%, Flour (wheat), Butter (milk), Honey 9%, Sugar, Sea Salt, Raising Agent: Ammonium Carbonate.