Sweet FA (Gluten-Free) Cookies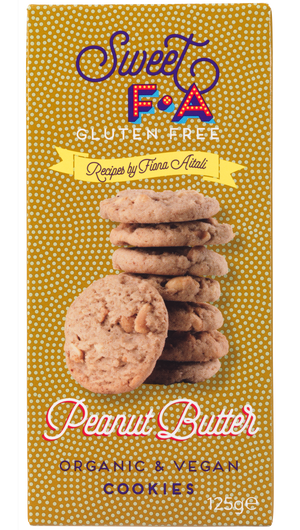 These gluten-free cookies are for everyone - they are perfect for dunking in a mug of tea at 3.30 (am or pm).
Sweet FA is a new range of cookies created by Island Bakery's Chief Biscuit Engineer Fiona Aitali…. which is where the FA comes from! Fiona is a baker-extraordinaire, and has been with us since our early days baking bread and pastries in our shop on Tobermory's Main Street. After being diagnosed as Coeliac, she has been devoting her skills to gluten-free baking. We were so taken with the cookies she created that we just had to put them into production.