Choose your type of empty hamper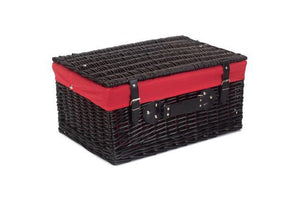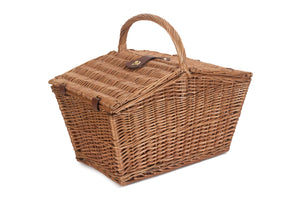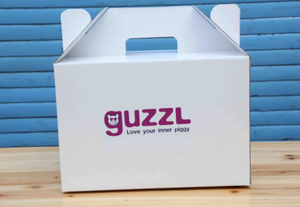 Choose one of the options below if you want to choose your own yummy contents. We simply add your purchases into your choice of hamper. 
Our eco-hamper boxes are the cheapest option and our sustainable wicker hampers make an incredible impression on the lucky recipient, but obviously cost more.
The wicker hampers are made from sustainably sourced willow.

A small size (300 x 230 x 120mm) is good for 4 or 5 items, a medium (410 x 300 x 190mm) for 7-10 items and a large (510 x 350 x 250mm) is big enough to fit a significant amount of products.
And if you want to buy one of everything in the shop, then check out the MEGA hamper which will be perfect for picnics in the park once the summer comes round again. 
The prices are for the empty hamper. Sorry they are quite expensive. Blame Brexit, a broken supply chain, runaway inflation etc.
Then browse the store for yummy treats and we will pack them into your hamper. 
Our eco-hamper boxes are large enough to take 12-15 items (as long as you are not buying 12-15 bottles of gin!).
If we can't fit all your goodies into the hamper we will let you know and refund you anything that we can't squeeze in. 
Simply write the message for the lucky recipient in the text box in your shopping cart page.