Mercanti di Calabria Extra Virgin Cold Pressed Olive Oil (750ml)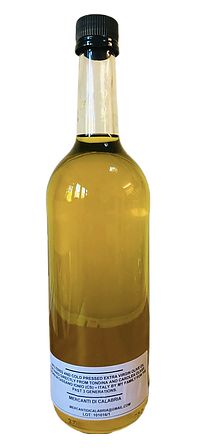 Francesco, whose family makes this olive oil, is one of our favourite humans in the world. We first met him at his little stall at Herne Hill Farmers Market on a cold Sunday in February.
His family's unfiltered olive oil is, quite frankly, ridiculously good. It is obtained directly from tondina and carolea olives grown in Cassano Ionio (CS) - Italy.  The oil's sweet, gentle and delicate flavour is ideal to use in everyday cooking or as a finishing oil for gourmet dishes.
We have a large tank of the oil in the Guzzl shop which we use for refilling customer's empty bottles. Swing by and have a taste if you are in the neighbourhood.
We eat a lot of it just with crusty bread.