Island Bakery Cheese Biscuits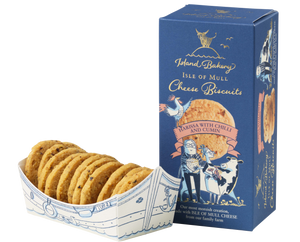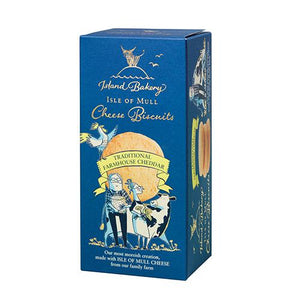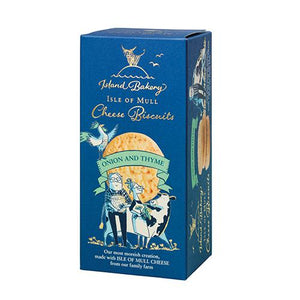 The mature cheddar cheese is made from the raw milk of a single herd of lovely Friesian, Holstein and Brown Swiss cattle on the Isle of Mull. They are pampered and fed on lush grass and barley from the Tobermory Distillery, giving the cheese a distinctively zingy flavour.
You may need to enjoy a refreshing drink alongside these cheese biscuits. Perhaps a dry riesling or a fruity red? Let us know your perfect pairing after a few rounds of research.
100g, carton.