Chocolate Tree Hot Chocolate Winter Spice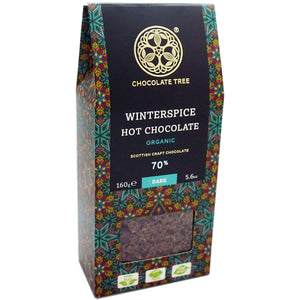 A comforting collection of warming winter spices, blended with dark chocolate made from directly traded organic single origin cacao.
Ingredients: cocoa mass*, sugar*, cocoa butter*; spices (1%) : Cinnamon*, nutmeg*, cardamom*, ginger*, aniseed*, cloves*, orange oil*, lemon oil*
*Certified organic ingredient.
Suitable for vegans.
160g, recyclable card, compostable "plastic"