Rathfinny 2017 Blanc de Blancs Sparkling Wine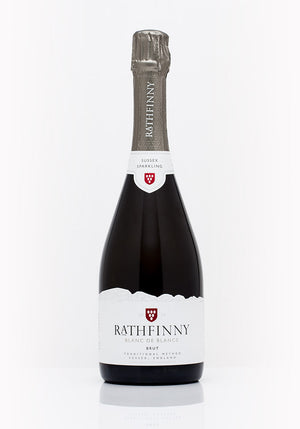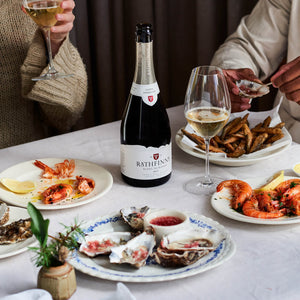 Forget buying big brand champagne. Check out the best that English vineyards have to offer! 
Rathfinny enjoys a climate, chalk soil and aspect that are perfect for producing world-class sparkling wine.
The Rathfinny 2017 Blanc de Blancs is produced from a blend of predominately Burgundy clones of Chardonnay, which are hand-harvested and the wine is aged for 36 months in the bottle.
A luminous, flaxen-gold hue leads to a heady nose of ripe papaya and creamy lemon balm, a refined beading of white peach and fennel pollen with a silken, yuzu zest finish.
ABV: 12.5% 
ALLERGY ADVICE: For allergens and dietary requirements please see product label or contact us at enquiries@sozzl.co.uk