East London Liquor Co. Gin (70cl, 40%)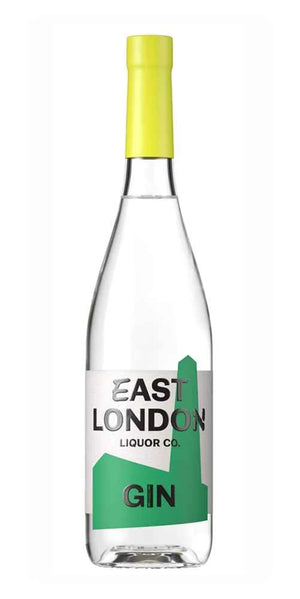 The fantastic East London Liquor Co.'s very own London dry gin is gloriously creamy and wonderfully flavoursome, plus it works excellently in all sorts of cocktails and mixed drinks. We're rather fond of it in a French 75, and the distillers themselves reckon its great in a Red Snapper. Versatile stuff, clearly. Its botanical selection includes juniper, angelica, cardamom, coriander, cubeb, grapefruit peel and lemon peel. Excellent value for money, too.
Nose: Opens with soft lemon drizzle cake and fresh, leafy coriander. This continues with subtly sweet angelica and oodles of rich, oily juniper - interestingly developing hints of olives in oil too!
Palate: Magnificently creamy mouthfeel, complimented by the crisp citrus peels and earthy juniper. The spiciness of the cardamom and cubeb comes through here - it's not in your face, but certainly quite noticeable.
Finish: Continued enjoyable oiliness, with final glimmers of refreshing juniper lasting on the finish.