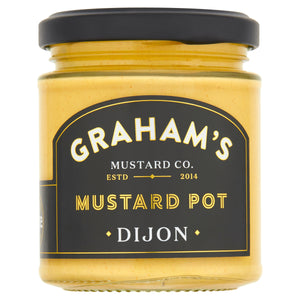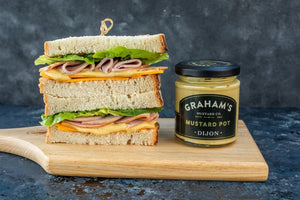 A potent Dijon mustard, it was commended for its kick and subtlety of flavour in the finish. A great accompaniment with all sorts of meats and cheeses.  
Graham's Dijon mustard has won a silver medal at the World Mustard Awards. 
190g, glass jar.
Ingredients: Water, mustard seed, spirit vinegar, salt, potassium metabisulphite, citric acid, spices.