Isle Of Harris Gin (70cl, 45%)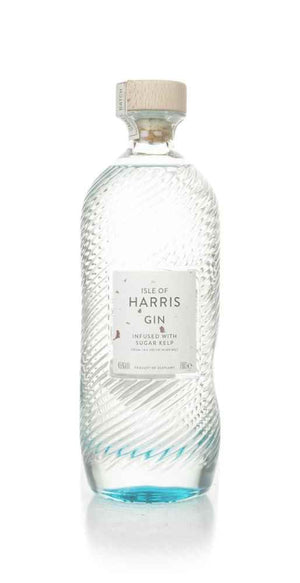 Isle of Harris Gin is made on the eponymous Outer Hebrides island, using a selection of nine botanicals, including sustainably harvested sugar kelp from local sea-lochs. This imparts a subtly coastal, maritime quality to the gin, which also features juniper, angelica, cassia, coriander, cubeb, liquorice root, orange peel, and orris root. The bottle is also a sight to behold, evoking the ripples of the sea.
Earthy juniper sits at the core, surrounded by waves of citrus and toasty spice, with coastal breeze salinity wafting through.