Ozerlat Rose Turkish Delight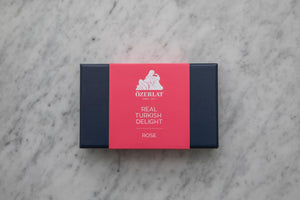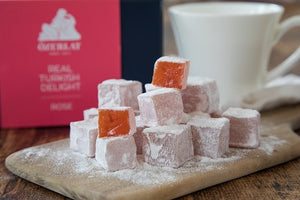 Ozerlat is the real deal - Turkish delight made in Istanbul to the highest standards.
With a refined and delicate floral taste of rose petals and softly sweet texture, these delights are a timeless luxurious treat.
200g, gift box.
The box contains about 20 hand-cut pieces.
Ingredients: Sugar, corn starch, water, rose petals, natural rose flavour, paprika extract for colour, acidity regulator (cream of tartar).