Brixton Gin with personalised message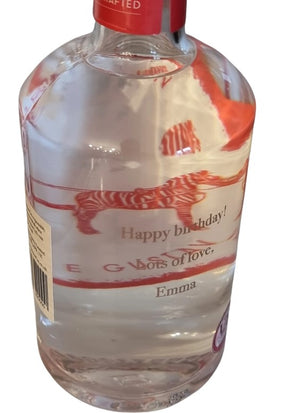 Want to make the gift of Brixton Gin even more special? You can now add a message that will be laser engraved on the back of the bottle. 
Just write the message in the box at check out and we take care of the rest.  Or alternatively, email us the message at hello@brixtonspirits.com
You have 100 characters at your disposal - so "Happy Birthday! Love you always, your adoring honeybunny!" is absolutely fine. But a Shakespeare sonnet isn't going to work.