Graham's Horseradish Sauce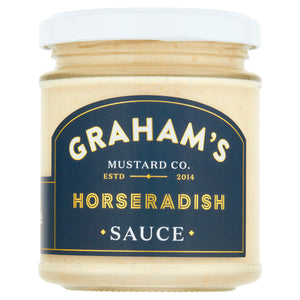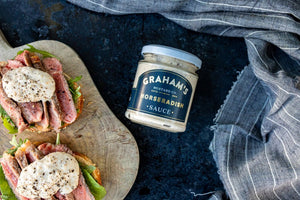 Winner of 3 gold stars in The Great Taste Awards 2017 - the only Horseradish to ever be adorned with such an honour.
This sauce goes great with roast beef, smoked salmon, and beetroot.
190g, glass jar.
Ingredients: Horseradish (55%), rapeseed oil, spirit vinegar, sugar, mustard, salt, flavouring stabiliser (xantham gum), preservative (potassium sorbate).