Lazy Scientist - Brixton chilli sauce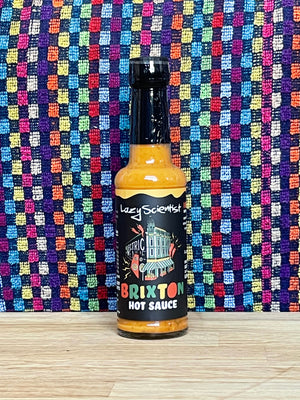 This sauce is an homage to the vibrant, local community where Lazy Scientist started.
This is a West African styled sauce; born and raised in the heart of SW9. All ingredients sourced from sellers on Electric Avenue and lovingly mixed nearby.
Works great as a pizza crust dip or for adding a bit of zing to pasta sauce.
Ingredients: Roasted Scotch Bonnets, Tomatoes, Onion, Vinegar, Rapeseed Oil, Garlic, Parsley, Basil, Pink Salt.
150ml, glass bottle.