Lazy Scientist Mango Reaper Chilli Sauce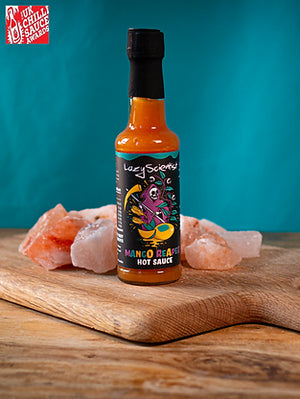 Sweet, sensual mango mixed with agave syrup gives way to a throat warming sting from the infamous Carolina Reaper. 
This sauce goes just fabulously anywhere you'd find a traditional Sweet Chilli Sauce… also in many places you wouldn't. Goes great with cheese and cured meats or as a dip with vegetarian spring rolls.
Ingredients: Mango, Onion, Garlic, Red Pepper, Cider Vinegar, Carolina Reapers, Agave Syrup, Lime Juice, Pink Salt.