Ozerlat Pistachio Turkish Delight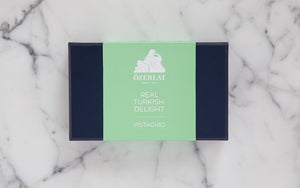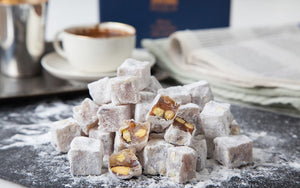 Ozerlat is the real deal - Turkish delight made in Istanbul to the highest standards.
The balance between the soft, sweet Turkish delight and the delicate roasted pistachio pieces is just gorgeous (and addictive).
200g, gift box.
The box contains about 20 hand-cut pieces.
Ingredients: Sugar, corn starch, water, pistachios (17%), acidity regulator (cream of tartar).