Ozerlat Turkish Delight - Date Selection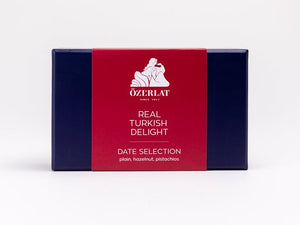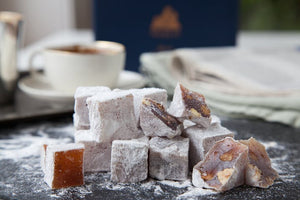 Ozerlat is the real deal - Turkish delight made in Istanbul to the highest standards.
Perhaps surprisingly, date is a recent addition to the lokoum art – another of Haci Bekir's modern triumphs. The dense sticky richness of date works so well in the sugary Turkish delight.
200g, gift box.

Ingredients: Sugar, corn starch, water, dried dates (5%), pistachios (10%), hazelnuts (10%) and acidity regulator (cream of tartar).