Primitivo di Salento Doppio Passo 2021 13%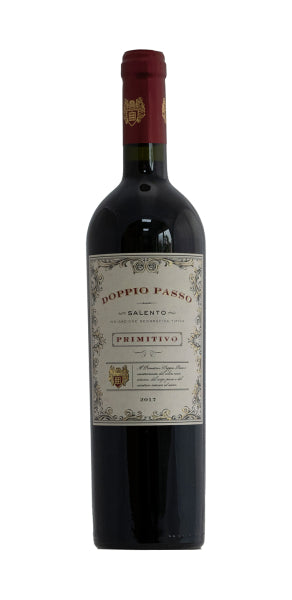 Region
The name Puglia is thought to be derived from the Latin `a-pluvia` or lack of rain, and this fertile region along the Adriatic coast is the heartland of the Primitivo grape variety (claimed as the origin of California`s Zinfandel variety). The Salento penninsula, with a hot maritime climate and cool night time breezes, produces concentrated red wines of relatively high alcohol and soft, rounded tannins.
Producer
The company was born as a retailer in 1928 in the Veneto region for sales of wines in casks and demi-johns to restaurants and small retailers. The company is now run by the third generation and from their roots in Veneto they now have a portfolio of wines produced in some of Italy's finest regions. Botter pride themselves on their focus of sustainability, going beyond reducing emissions, production of waste and non-renewable energy usage and taking a responsible approach for the whole production chain.
Tasting Notes
Primitivo grapes benefit from warm climate with plenty of rain as well as long hours of sunshine and soil that contains limestone, clay or sandstone. This bold and powerful red from Brindisi is made in a similar way to a Ripasso wine using a portion of dried Primitivo grapes and fermenting the wine a second time on the dried skins. The result is a soft, round and exceptionally full-bodied and aromatic winewith an amazing concentration of plum, blackberry, cherry and chocolate flavours and an appealing structure with soft tannin and acidity. In youth it has fresh, varietal aromas that become more complex with the time.
Food
Serve with spicy pasta dishes, roast pork or beef, game dishes and full flavoured hard cheeses.