Story of Harry White, Intellego Wine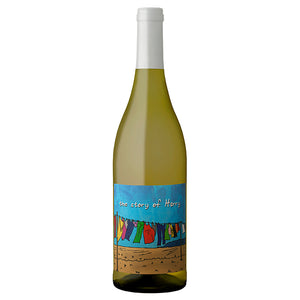 Harry is a fictional character and one of the locals working in the vineyards.  Just like all the other locals Harry dries his washing by hanging it onto the farm fences and it lights up the Swartland with these bright colours.
Whole bunch pressed and fermented in stainless steel tanks for 8 months. The wine was racked off the lees after malolactic fermentation was completed and a small part of sulphur added.
Grapes: 90% Chenin Blanc/10% Chardonnay
Soil: Decompose Granite & Shale
Vines: bush vines
Planted: 2002
Irrigation: the Chenin Blanc has irrigation, but the Chardonnay is dry-farmed.