The Toffee Shop Butter Fudge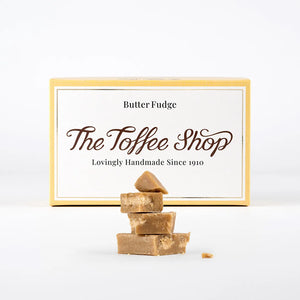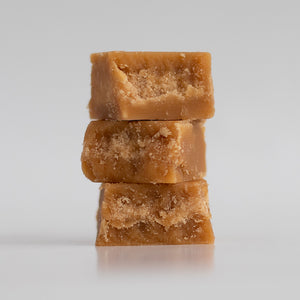 Look, there is no point arguing, this is undoubtedly the best fudge in the world. 
People make a pilgrimage to the small shop in Penrith where it is made. Thankfully you can get it from us rather than trekking all that way. 
This sacred recipe was first manufactured over 100 years ago by a Mrs Furnass, and has remained unaltered, providing a 'dissolve-in-the-mouth' experience.
Ingredients: Sugar, Butter (28.2%), Partially inverted syrup, Milk
NB: 113g is wrapped in paper, not boxed.