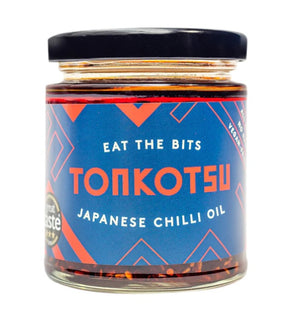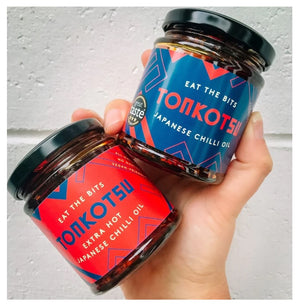 Japanese chilli oil - with its combination of naturally umami rich ingredients you'll want to add it to every meal.
In 2011 Tonkotsu launched as a pop-up restaurant but there was so much demand for the pop up that their first restaurant opened in Soho the following year. This sparked the London ramen boom and they rapidly grew to 16 restaurants. 
Tonkotsu's chilli sauce that came with every dish was so popular that customers wanted to take it home. They perfected the recipe, jarred it and Tonkotsu chilli oils were born. 
190ml, glass jar.